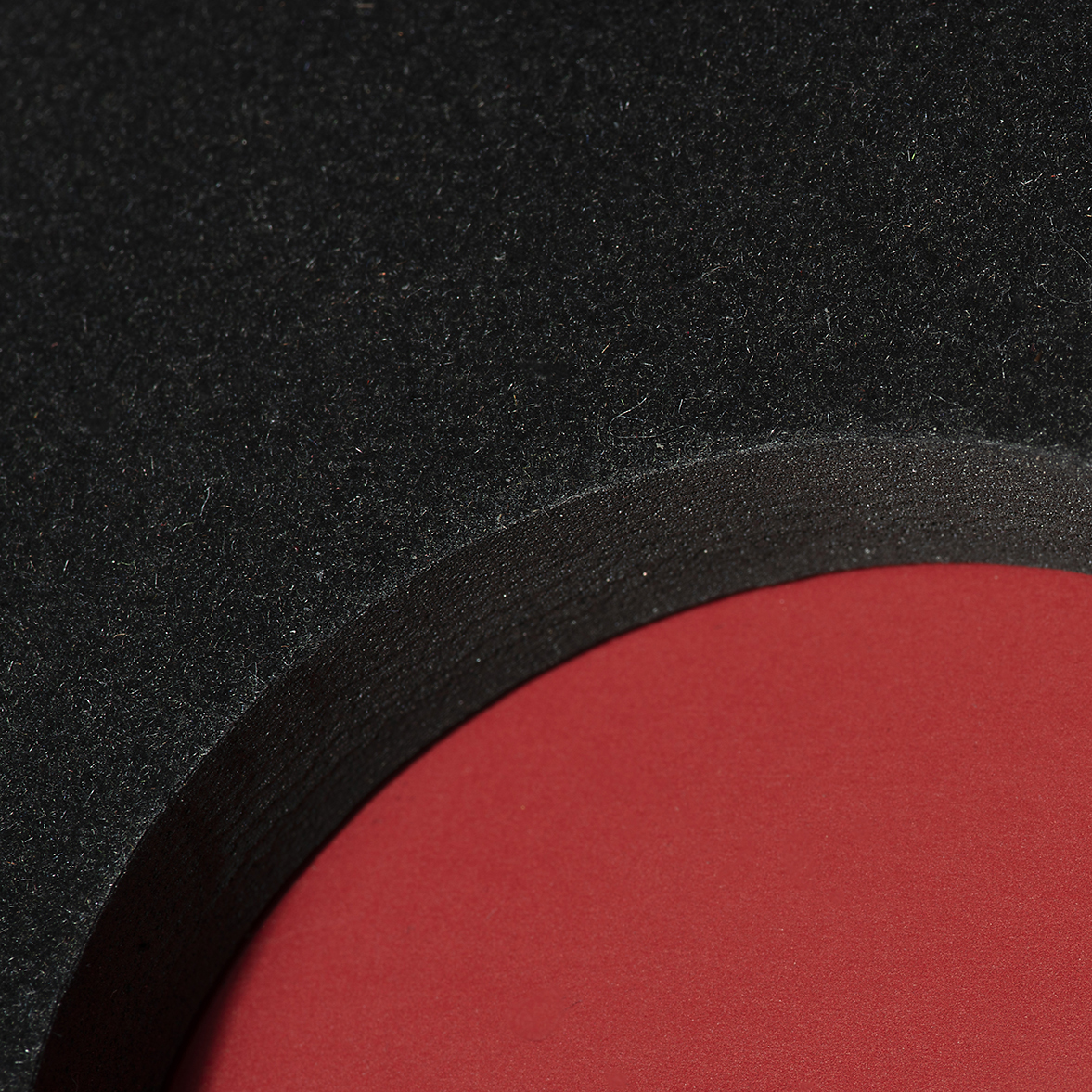 EVA
Ethylene-vinyl acetate (EVA) comes as pellets made up of a mixture of ethylene and vinyl acetate. EVA is then transformed into a resin or foam for various uses.
EVA is used in many industries such as packaging, food, medical, automotive, glass and construction. EVA is also used in the manufacture of shoes, bags and toys. Thanks to its numerous qualities and possible uses, EVA is increasingly replacing PVC.
Pros
EVA items are less rigid and more soft and flexible than other plastics. This material is not subject to temperature changes, unlike PVC. It is therefore very pleasant to the touch, feeling soft under the fingers with a slight silicone finish. EVA objects are smooth and light. It is an ideal material for thermoforming, embossing and laser engraving.
EVA foam outperforms traditional foam materials in hot and cold weather. EVA is very chemically stable, absorbs shocks very well and resists ageing over time. It is also robust against UV radiation and corrosive products. Unlike other rubber materials, which tend to be very dense and heavy, EVA manages to have just the right density while remaining very light and loose. Finally, EVA is non-toxic, almost odourless and recyclable.
Cons
EVA, most often used as foam, is a fossil-based product with a manufacturing process that is not 100% clean. Finally, EVA is significantly more expensive than PVC, but does offer many undeniable benefits for the environment and in terms of its uses.

We would be happy to produce your next EVA item. Please do not hesitate to contact us to discuss your future project.