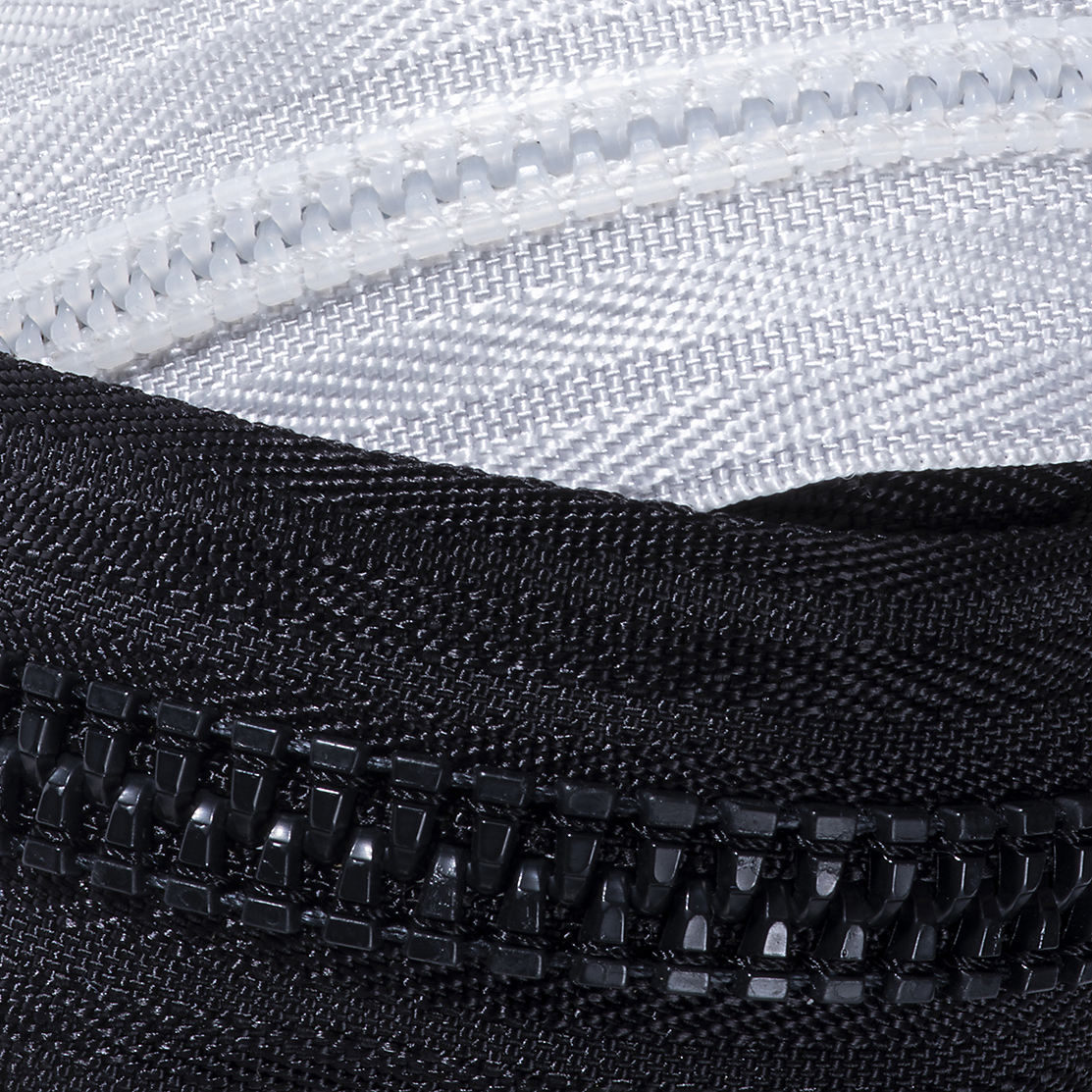 Recycled Nylon
Recycled nylon is an environmentally responsible alternative to virgin nylon. This type of nylon is less energy- and water-intensive, and is part of a circular, zero-waste movement given that, by definition, it is made from used nylon. The basic process involves collecting, grinding and then melting used material in order to create a new thread that will bring new products to life.
There are also several types of recycled nylons, depending on where the material comes from. Although they are all textiles used in responsible fashion, they do not all have the same impact or processes:
Econyl® is a 100% recycled and recyclable nylon fibre, made in Italy and Slovenia
Q-NOVA® is a textile from at least 50% recycled fibres, made in Italy
NILIT® Ecocare is a textile from at least 90% recycled fibres, made in Israel
Pros

As it is made from pre-consumption waste (fabric offcuts), and in some cases post-consumption waste (plastic waste, fishing nets, old carpets, etc.), recycled nylon avoids waste and allows the reuse of fabric that would otherwise end up in the bin.
Recycled nylon can therefore be used in the same items/clothing as conventional nylon, for which natural alternatives are still rare: swimsuits, outdoor clothing, small bags and cases, carpets and upholstery fabrics, etc. It retains all the same physical properties: elasticity, quick drying and resistance.
Recycled nylon requires half as many steps as conventional chemical processes and reduces energy, water and CO2 emissions by 55%.
Cons

Recycled nylon has poor resistance to UV radiation and sunlight; in many cases, a stabiliser must be added to make it more resistant. It also has low thermal stability and is poorly resistant to heat (very high temperatures).
Recycled nylon is more prone to pilling and, like virgin nylon, it sheds micro-plastics in the washing machine. Finally, recycled nylon fibres and printed fabrics are more expensive than conventional options, a good 2-3 times higher.
We would be happy to produce your next recycled nylon item. Please do not hesitate to contact us to discuss your future project.