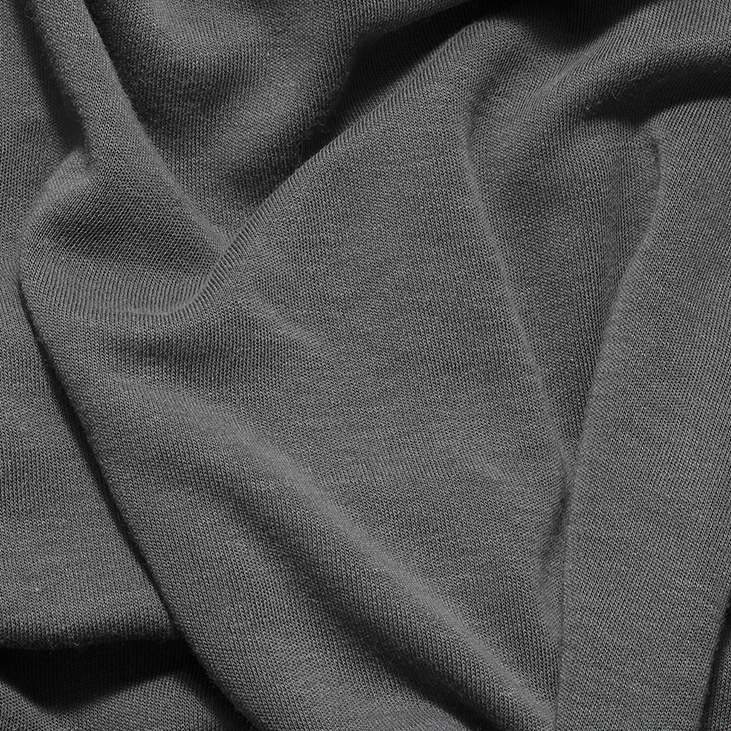 Ecovero® Viscose
Ecovero® viscose rayon is an environmentally friendly material produced by the Austrian company Lenzing. Its manufacture is similar to that of Tencel, as it is also an artificial fibre produced using wood pulp and non-toxic solvents. The final fabric is an environmentally friendly viscose rayon that is solid, breathable, and comparable to silk.
The wood used for Ecovero® fibres comes from sustainable forests that are FSC or PEFC certified. Lenzing is completely transparent about where its wood comes from. Finally, the process of transforming wood into fabric follows strict standards imposed by the EU Eco Label to ensure that everything is environmentally friendly throughout the whole chain.
Ecovero® viscose rayon is mainly used for clothing and accessories.
Pros
Ecovero® viscose rayon is made from cellulose (a protein naturally found in wood bark) that is crushed and dissolved in non-toxic solvents, making it a sustainable and environmentally friendly material. The wood required for its production comes from controlled and certified plantations.
The product can be fully traced at all stages of the chain (raw materials, manufacturing, distribution, end of life cycle) and comes with full transparency on the conditions under which it was manufactured. Furthermore, Ecovero® viscose rayon uses 50% less water compared to traditional viscose rayon. CO2 emissions and the use of fossil resources are also halved compared to standard viscose rayon.
The very thin Ecovero® fibres guarantee a flowy, soft feeling. This material is absorbent and extremely breathable which makes it very pleasant to wear, and ideal for sensitive skin. Ecovero® viscose rayon is also very resistant and takes colours well during the dyeing process.
The material is 100% recyclable and biodegrades quickly, taking only 3 months for a T-shirt versus the 200 years required for the same garment in conventional viscose rayon. This significantly reduces its impact on the environment.
Cons
Ecovero® viscose rayon fibres do not absorb moisture if the humidity is too high. They are therefore not suitable for winter clothing or sportswear.
Not all of the wood pulp used to produce Ecovero® comes from Europe – some of it is harvested in Asia. However, all raw materials come from sustainably managed forests with FSC or PEFC certification.
We would be happy to produce your next Ecovero® viscose rayon item. Please do not hesitate to contact us to discuss your future project.