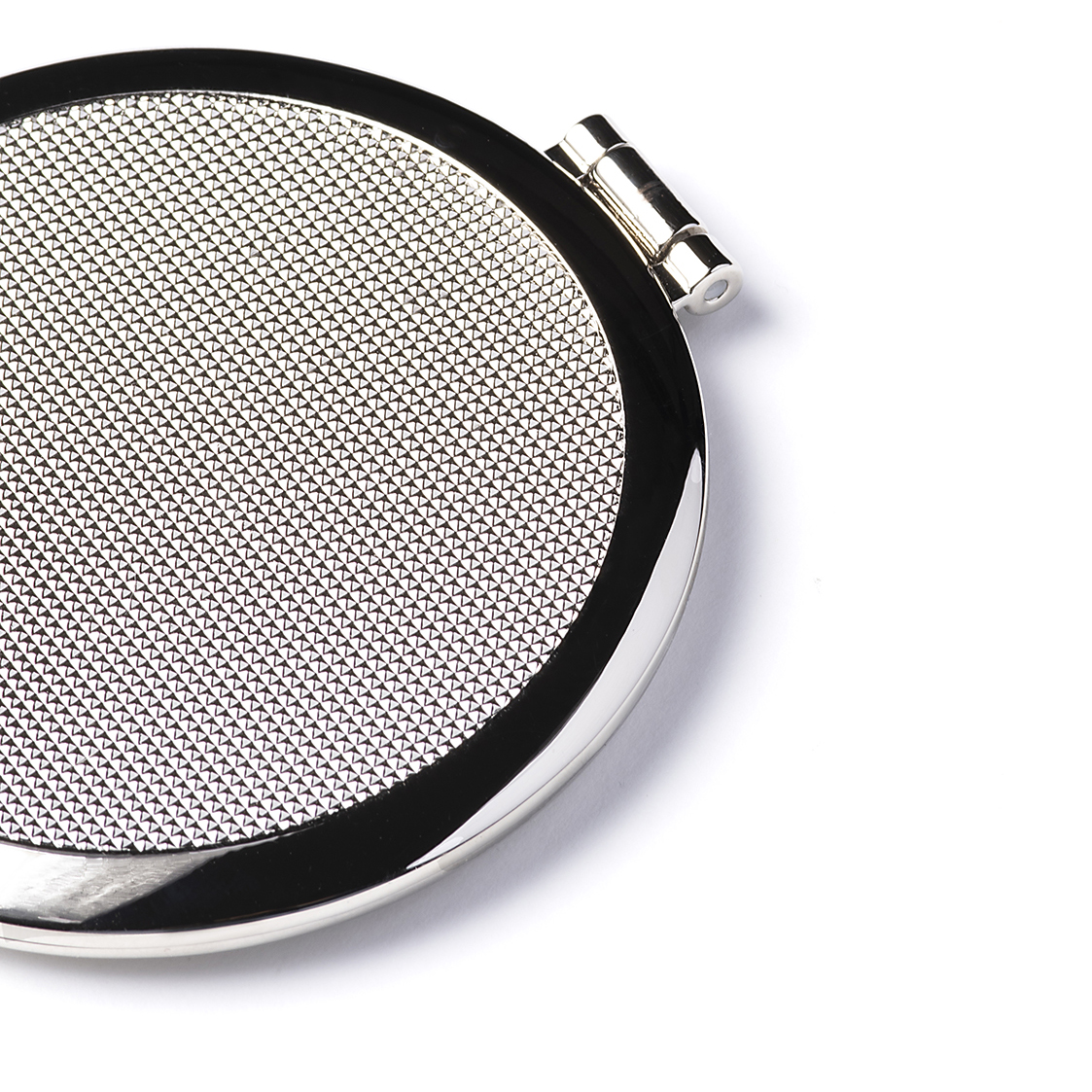 Steel
Steel is an alloy created by mixing different elements (iron, carbon and chromium). Stainless steel is a special type of steel with the major property of being resistant to corrosion and rust. It is the tiny percentage of chromium in the steel matrix that forms a protective layer against corrosion.
We mainly work with the following types of steel:
304L steel or "food-grade stainless steel"
This steel is used to manufacture community equipment and items of all qualities for indoor use, including cutlery, kitchen equipment and household appliances.
316L steel or "surgical stainless steel"
This steel is used in the medical, watch, nautical, chemical, pharmaceutical, oil, food and furniture industries. This steel contains ~2% molybdenum.
Pros
Stainless steels are resistant to corrosion (rust), acids and heat. They are also highly resistant to traction, stretching, creeping (when a metal deforms due to very high pressure) and shocks.
Stainless steel is hygienic, non-porous (germs and bacteria cannot easily stick to its surface), and easy to clean and maintain, making it a preferred material for making insulated bottles, kitchen utensils and food containers. It also is very resistant to cryogenic temperatures and fire.
Stainless steel has good properties for both forming (it can easily be deformed without damage) and welding, and has a long service life. Laminated, polished, brushed, mirror, patterned, shot-blasted, sand-blasted… Stainless steel offers a multitude of possibilities in terms of finishes and applications.
Finally, all waste from steel and stainless steel is recyclable. As a result, about 80-90% of stainless steel is successfully recovered and reused.
Cons
Marks and fingerprints are more visible on stainless steel (although they are also easily cleaned).
Demand for stainless steel has risen sharply in recent months, which has caused its price to fluctuate significantly. The quality of the material and the type of finish chosen are also important factors.
We would be happy to produce your next steel item. Please do not hesitate to contact us to discuss your future project.